A milestone in Edgmont's implementation of a public sewer system serving eastern Edgmont and an important expansion to DELCORA's service area
In the summer of 2014, DELCORA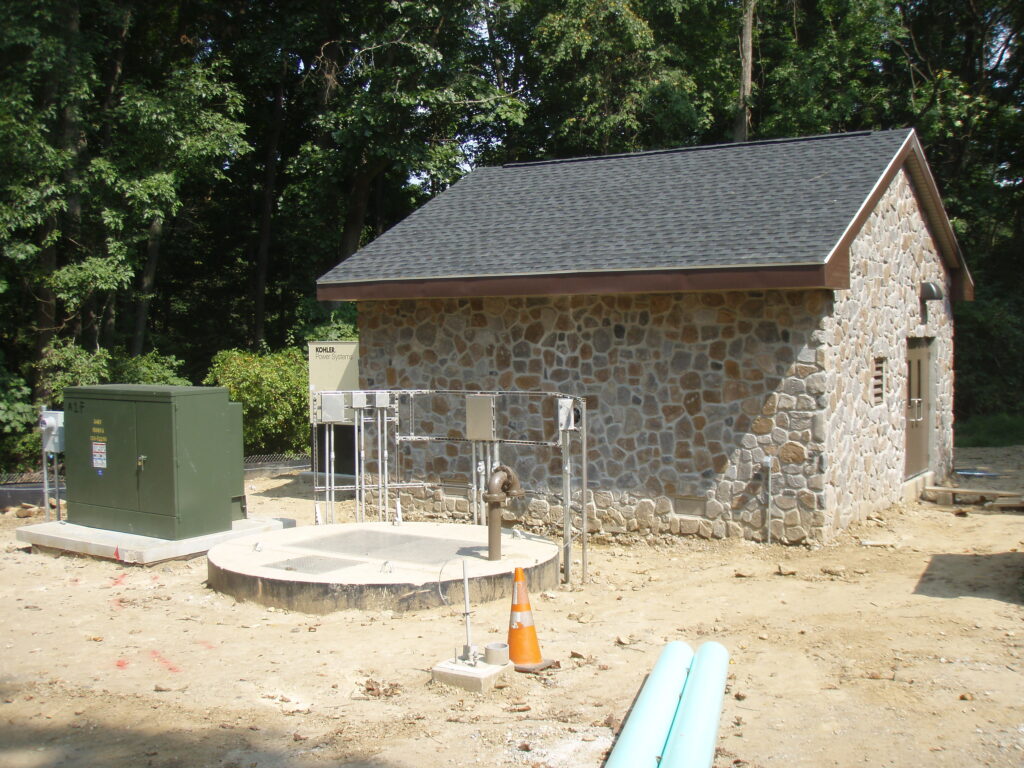 completed the first milestone in Edgmont Township's planned implementation of a public sewer system to serve eastern Edgmont. The project involved the installation of a new public wastewater collection system for a community of about 1,000 equivalent dwelling units (EDUs) in the Crum Creek District of eastern Edgmont. The total flow from these users is expected to average 350,000 gallons per day (GPD) of mostly residential wastewater.
The first phase of the project involved the installation of a 7,650 foot 10-inch fusible polyvinyl chloride (PVC) force main along Gradyville Road. This force main will convey the wastewater flow that is collected in the Crum Creek District to the interceptor of Central Delaware County Authority (CDCA), which is located in Marple Township.
The second phase of the project involved construction of the collection system. Both new and existing pipes will convey the flow from the Edgmont residents to three new pump stations, which were constructed as part of this project.
The Edgmont Crum Creek Sewer Project is being funded by a bond secured by DELCORA, which will be repaid by Edgmont Township sewer users over the life of the system. The Commonwealth of Pennsylvania also provided an "H2O grant," which provides single- or multi-year grants to municipalities or municipal authorities to assist with the construction of drinking water, sanitary sewer and storm sewer projects.