Combined Sewer System
---
Quick Links
---
DELCORA is responsible for the safe collection, transmission, treatment and disposal of approximately 65 million gallons per day of wastewater generated in southeastern Pennsylvania. DELCORA's facilities serve residential, commercial, institutional, and industrial customers in Delaware and Chester County. DELCORA owns and operates an extensive system of pump stations, force mains, and sewers that provide the core infrastructure for the transmission of wastewater to treatment facilities in Delaware County and the City of Philadelphia. To support this service area, DELCORA owns and operates over 129 miles of separate and combined sewers. Historically, DELCORA has characterized its service areas as "Eastern" and "Western." The Western service area discharges to the Western Regional Treatment Plant (WRTP). The Eastern service area discharges to the Philadelphia Water Department's Southwest Water Pollution Control Plant (PSWPCP).
Under National Pollutant Discharge Elimination System (NPDES) (Permit No. PA0027103), as issued and administered by the U.S. Environmental Protection Agency (USEPA), DELCORA is authorized to discharge a total of 26 combined sewer overflow (CSO) outfalls with 25 discharge points.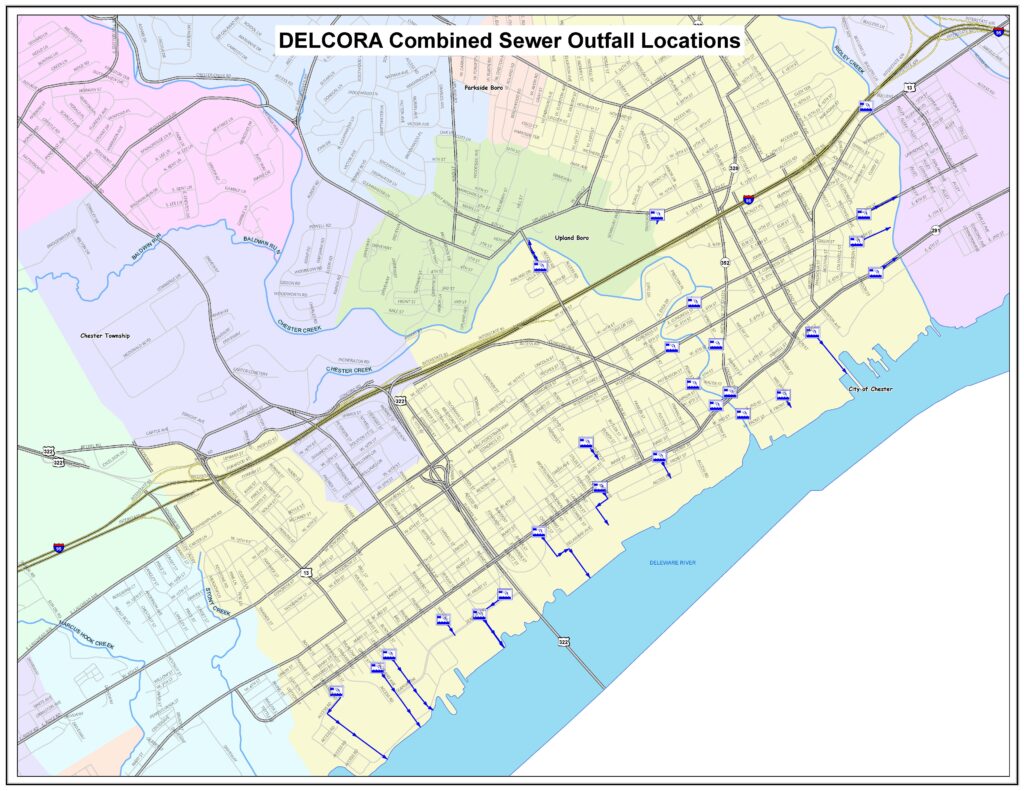 For more information contact us.